Iyanya – Like ft. Davido, Kizz Daniel (Lyrics)
Like (Lyrics) by Iyanya ft. Davido, Kizz Daniel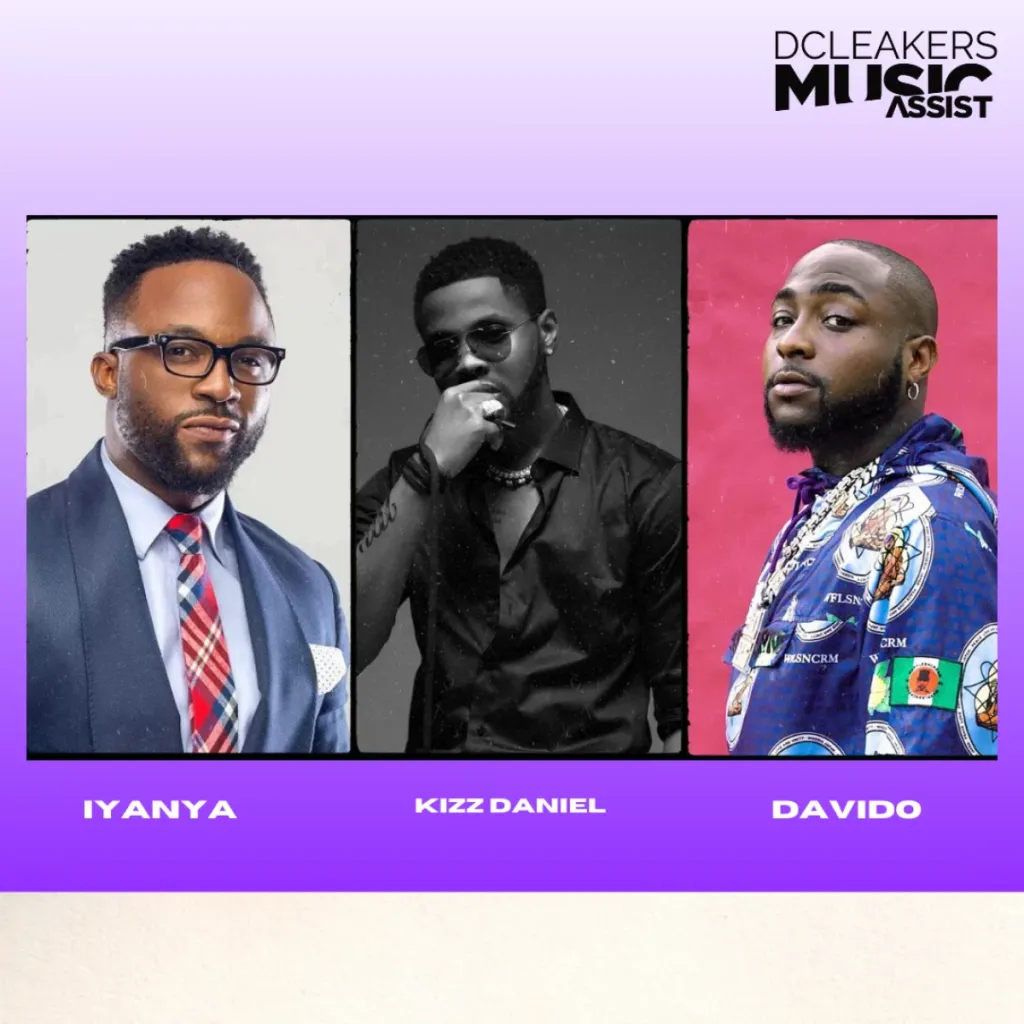 Iyanya, a singer from Nigeria, has just released a new song titled "Like" featuring Davido and Kizz Daniel.
Due to popular demand, we are providing the lyrics to the song so that you may sing along.
If you haven't already downloaded the song, you may find it here, along with the lyrics, in case you need them.
Iyanya's "Like" Lyrics Feature Davido & Kizz Daniel:
Intro
Oh boy
(Banga!!!)
Shekpe!
Koni koni, go koni koni
OBO
Koni koni, go koni koni
Vado, (hmm-mm, mm)
Koni koni, go koni koni
Baddest
Va'-Greatest
Turning turning, go turning turning
It's Iyanya
Turning turning, go turning turning
Choke on me, on me, Choke on me, on me
Hmm-mm, mm
Gbewole
Verse 1
Back when I had no car (ayy)
You still be riding for me
Back when I had no raba (ayy)
You still be spending feelings
Back when I had no boss (back when I had)
You still be stanning me (ayy)
Back when I had nobody, had you
Chorus
If you like (like)
Show me what you really feel inside (inside)
Let me kiss you on your lips (kiss you on your lips)
If you like (like)
We can both decide ('cide)
Baby oh, let me kiss you on your lips (lips)
Refrain
Choke on me, choke on me
Omo, choke on me oh
Choke on me, choke on me
Omo, choke on me oh
Choke on me, choke on me
Omo, choke on me oh (omo, choke on me oh, ah-yeah)
Choke on me, choke on me (on me oh, ayy-ayy)
Omo, choke on me oh (yeah)
Verse 2 (Davido)
Back when, I'm thinking far (iishh)
Na you dey bring me back (oh, oh)
Back when I no get liver (oh, oh)
Na you dey boost my morale
Back when I never go Yankee
Na you go run my visa, ayy (na you go run my visa)
Back when the thing no sure
Na you dey give me joy (oh-ohh, oh)
Chorus (Kizz Daniel)
If you like (like)
Show me what you really feel inside (inside)
Let me kiss you on your lips (oh-yeah)
If you like (like)
We can both decide ('cide)
Baby oh, let me kiss you on your lips (lips)
Refrain
Choke on me, choke on me
Omo, choke on me oh
Choke on me,
choke on me
Omo, choke on me oh
Choke on me, choke on me
Omo, choke on me oh (omo, choke on me oh, ah-yeah)
Choke on me, choke on me (on me oh, ayy-ayy)
Omo, choke on me oh (yeah)
Outro
Koni koni, go koni koni
OBO
Koni koni, go koni koni
It's Iyanya
Koni koni, go koni koni
(Milla's Mix)
Shekpe
Turning turning, go turning turning
Turning turning, go turning turning
Turning turning (ahh), go turning turning (ah-ah, ah-ahh) Gbeee