Akiib whose real names are Teslim Omotunde Is a Nigerian-born Artist/Record Producer/Songwriter whose genre of music is a fusion of Afrobeat and Pop spiced up with some Hip-hop, Fuji, and EDM elements.
His musical traits can't go unnoticed with his powerful vocals and his melodious ad libitum framed around the choir-feel backup vocals.
Akiib took a decidedly different direction choosing to lean into a wider array of genres to capture the heart of his listeners. Akiib in His own words describes His sound as a plater if the music was to be a meal. Where you can always find different bits, chunks, and varieties.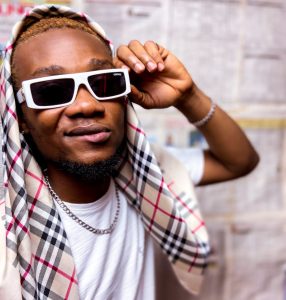 Born in Ilorin, Kwara state Nigeria. Akiib ended up in Lagos after the tragic demise of his dad who has been the inspiration to His music. Akib was His Dad's first name. He started up with the stage name Young Akib (Jnr Akib) when he started making music before rebranding to Akiib.
Akiib started writing and composing songs from the age of 14 and recorded his first song at 17 which is far back in 2009.
Breed in Mushin and raised in Surulere, Lagos Akiib sure has a lot of stories to tell with his music and is one of the artists to look out for.
follow Akiib on his social media handles!
Instagram: https://instagram.com/akiib.is.a.god
Twitter: https://twitter.com/akiib_is_a_god
Website: https://akiib.com/
CHECK BELOW FOR ALL AKIIB SONGS VIDEOS AND CONTENTS