CKay – Sad Romance EP (Album)
Sad Romance EP (Album) by CKay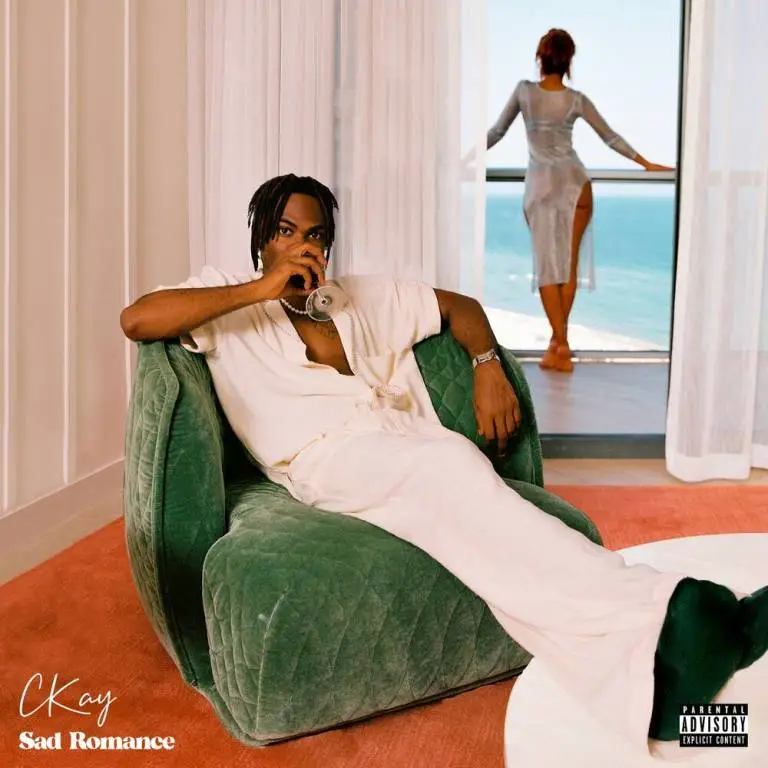 The long-awaited studio album from the gifted Nigerian Afrobeat musician CKay, titled "Sad Romance," has finally arrived.
Ckay's debut album boasts guest appearances from Ayra Starr, Focalistic, Davido, Abidoza, Mayra Andrade, and Ronisia.
The album features twelve songs, including his international hit "Love Nwantiti."
In addition, CKay wanted to give his fans a special gift at the end of the year, so he decided to record a new studio album. The fact that he seems poised to seize new records in the coming months makes us wonder if he is finished for the year just yet.
CKay – Sad Romance EP (Album) Tracklist:
     2. CKay – Watawi Ft. Davido, Focalistic, & Abidoza DOWNLOAD
     4. CKay – You Cheated I Cheated Too DOWNLOAD
     5. CKay –  Samson & Delilah Ft. Mayra Andrade DOWNLOAD
     7. CKay – Leave Me Alone DOWNLOAD
    10. CKay – Come Close Ft. Ayra Starr DOWNLOAD
    11. CKay – Love Nwantinti DOWNLOAD
    12. CKay – Lose You Ft. Ronisia DOWNLOAD