Dasmart – One Life ft. Balloranking
One Life by Dasmart – ft. Balloranking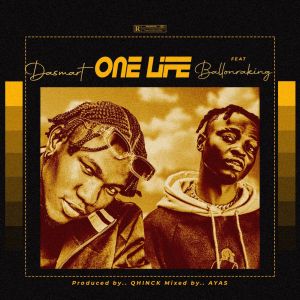 Dasmart, a pop star signed to Sirius Entertainment, has unleashed another outstanding song named "One Life," which features Balloranking on the song.
Dasmart has written a new song called "One Life," which may be heard in its entirety by checking below.
Listen and share your thoughts with us in the comment section below!