DJ Shawn – Baddest Ft. L.A.X & Reekado Banks
Baddest by DJ Shawn Ft. L.A.X & Reekado Banks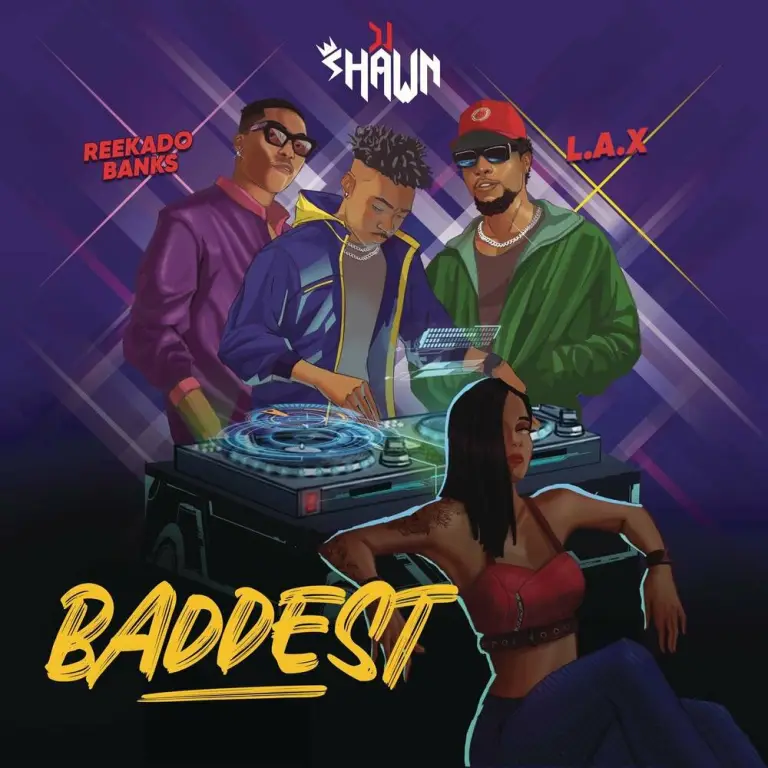 DJ Shawn, an incredibly gifted executive disc jockey from Nigeria, has just released an astounding hit single titled "Baddest."
He also included the sound and skills of L.A.X, a rapper and recording artist from Nigeria, and Reekado Banks, a vocalist and songwriter from the same country.
The song has great orchestration and an engaging lyrical flow, making it a pleasure to listen to.
Please add this great song to your playlist; you won't regret it.
Obtain the song right here, and then tell everyone you know how awesome it is.
Listen and share your thoughts with us below!