Social media is in a flood of reactions as the Champions of Europe and the proud of London, Chelsea Football Club, and their colleague, cum Champions league trophy winner, Liverpool set to face each other in the FA Cup Final.
It's a reoccurrence as the duo had once faced each other in 2012 as Chelsea overcome Liverpool in the Struggle.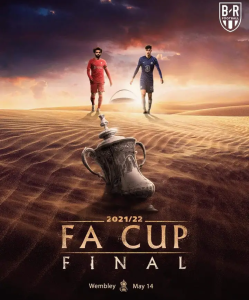 Chelsea facing Liverpool in the Emirates FA Cup Final is an enthusiastic battle that will take place today, May 14, at Wembley Stadium in London by 4:45 Pm.
This must-must watch battle between these his two Champions has triggered the duo fans as they reacted simultaneously in the social media.
In this report, TrendyHipHop will disclose some of the reactions that fans shared via social media.
See some reactions below…