Hitboy Kellz – Ebere ft. Buju
Ebere by Hitboy Kellz & Buju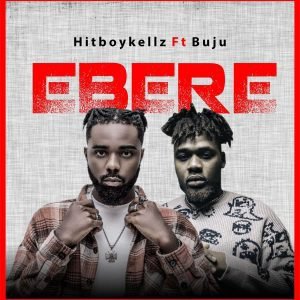 Hitboy Kellz, the Nigerian Afrobeat phenomenon, has released a new song titled "Ebere," which is taken from his upcoming album.
Buju, who employed a variety of unusual sounds to create a stunning rendition of Afrobeats on the tune "Ebere," is one of the most talented musicians working at the moment.
In addition to being pleasant to listen to, it is also perfect for putting you in a positive frame of mind. Duktorsett was in charge of the song's recording and production.
Take a listen and let us know what you think in the comments!