Homikron – Bouncer Boy EP
Bouncer Boy EP by Homikron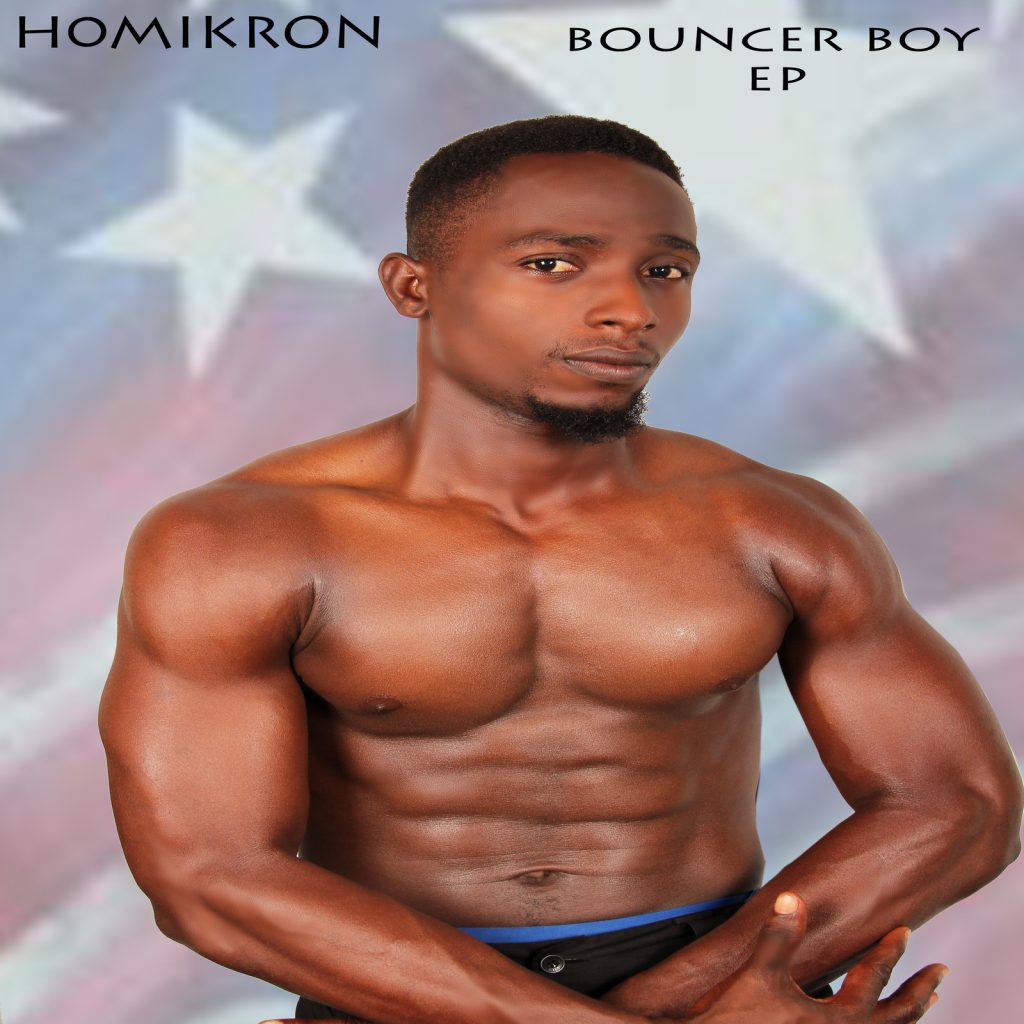 Real Name: Uduakobong David
Stage Name: Homikron
Genres: Afrohiphop, Hip-hop/Rap, Afropop
EP Title: BOUNCER BOY EP
Release Date: July 4, 2022
Record Label: Hiss Maverick Records
"Homikron's Bouncer Boy EP illuminates the strides and heights the Nigerian-American Rapper has attained over the years in the quest of breaking new ground and solidifying his spot as a breakout rap star in the global hip-hop sphere.
The EP is unveiled with track 1 "Talk".is a catchy, braggadocious, and punchline-studded tune with a refreshingly soothing delivery.
In Track 2, Hip-hop's compatibility with various genres is again demonstrated in the Virjin-assisted Afro-Pop tune titled "Forever".
Homikron deftly sums up the triple threat project with "I Need Sound"  a melodic & lyrically explosive song laced with electronic beats for your listening pleasure.
Production Credits go to Big Beatz (Overall M&M), Best D (Talk Instrumental), Prinnee_beatz (I need Sound Instrumental)
Tracklist: