Itzritzfizz – Ain't Want it
Ain't Want it by Itzritzfizz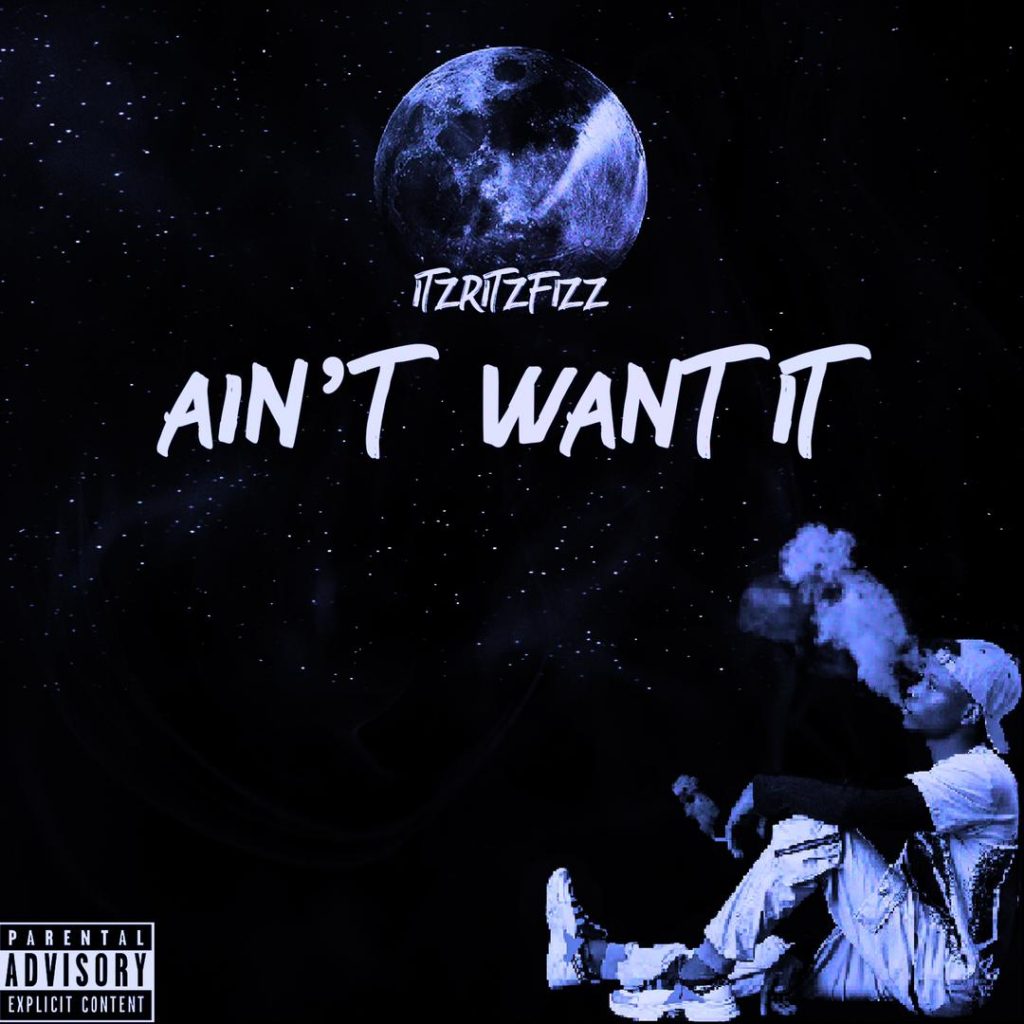 Nigerian Fast-rising artist and dope stage performer who goes by the stage name Itzritzfizz has released a brand new amazing song titled "AIN'T WANT IT".
Fabunmi Henry adedamola, also know with his music name Itzritzfizz. Release a new single title AIN'T WANT IT.
AIN'T WANT IT is not just mere a song, but heartbreak, and incredible pain, broken, mixed with a melodious sounds with drill.
Each line is rendered in carefully, so there is often little to distinguish chorus from verse.
He's song talks about the how a close friend was lost, Things haven't been too good. At a point, he thinks never to sell his soul but he decides he could, if life's isn't worth it.
Passing through agony but never stops being strong. Looking up to God for more chances but seems ignored.
AINT WANT IT is a song of "IF OTHERS CAN HAVE IT, I DONT WANT IT"
Listen and share your thoughts with us in the comment section below!