A Togolese TikTok star and dancer, lekghana Kelly Bhardie, popularly known as Bhadie Kelly has stirred massive reactions via social media after her twerking videos surfaced online.
While she's seemingly giving a lot of ladies a run for their money, this viral Togolese TikTok star is biasing the hearts of a lot of Nigerian men in relationships.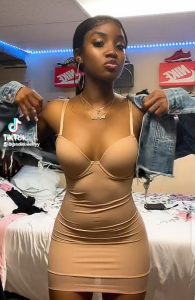 RELATED ARTICLE: "Who did this to me?" – Nigerian TikToker, Black Chully, cries out after her nvde videos surfaced the social media (18+ Videos)
The name "Kelly" has become a familiar one amongst Nigerian men and has made headlines on Twitter for over a week.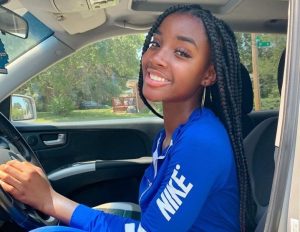 Quite a several men who were not even TikTok users suddenly became users of the app after seeing videos of the dark-skinned beauty on social media.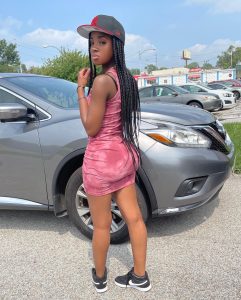 The beautiful dancer With username @bhadie.kellyy, the youngster is a Togolese Tiktoker who makes short videos of herself, most of which feature her twerking in skimpy and figure-hugging dresses.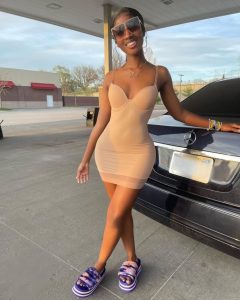 A quick check on her page shows she began making videos on TikTok in November of 2021 but ever since she became a viral sensation amongst Nigerians, her videos have been amassing an average of 1 million views per video.
Watch some of her videos below ( WARNING: Viewers' discretion is advised)
This Kelly girl is tormenting our girls.🤣🤣🤣 pic.twitter.com/QQUKOnVRLa

— SIKAOFFICIAL🦍 (@SIKAOFFICIAL1) June 8, 2022
This Kelly girl is tormenting our girls.🤣🤣🤣 pic.twitter.com/QQUKOnVRLa

— SIKAOFFICIAL🦍 (@SIKAOFFICIAL1) June 8, 2022
Kelly When you look at me in the eyes and laugh together, it almost tears me apart from not telling you how much I love you. I wish it were possible to explain how I feel about you. Too bad that you may never get to know this Kelly #kelly #bhadiekellyy pic.twitter.com/CflnyVdE5s

— Kjmillionaire (@Kjmillionaire1) June 10, 2022
I think there is something special about Kelly 😁😁 what do you see pic.twitter.com/nG1xcWldwg

— Celebrityblogger (@Celebrity_blogg) June 8, 2022
This is literally the best Kelly video, she's officially my President 😩 pic.twitter.com/R3UCxoWwvU

— Elvis Tunde ➐ (@Tunnykvng) June 8, 2022
Due to her becoming a viral sensation on the app, her followers skyrocketed from over 300k followers to over 900k and counting in only a couple of days.
Here's one particular video of hers that seems to get Nigerian men excited.
Thishttps://twitter.com/Naija_PR/status/1535192357607546880?t=V4hJV0qQT-qWp7U9-KWp7A&s=19
Her videos have triggered reactions as it has allegedly caused break-up in some relationship and also dominated the minds of some men.
See some reactions below…