King Michael – Most High God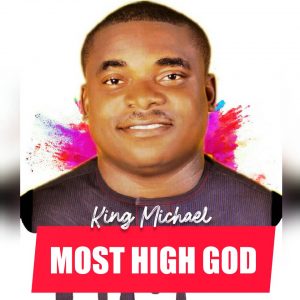 The multi-talented gospel minister and songwriter based in Nigerian Lagos, Michael Asimea James, also known as 'King Micheal,' offers his first official single entitled 'Most High God.'
,, , ,
King Micheal is a creative, Rivers State recording and performing artist. He's a well-known gospel artist, and a loving husband and dad.
Once asked about his new "Highest God" project, King Michael considers down; "'Highest God' is a message from God. It's a song that tells us that God is the best of all and deserving of our worship.
Listen and enjoy this wonderful and amazing gospel song.