Kuami Eugene – Take Away (Video)
Take Away (Video) by Kuami Eugene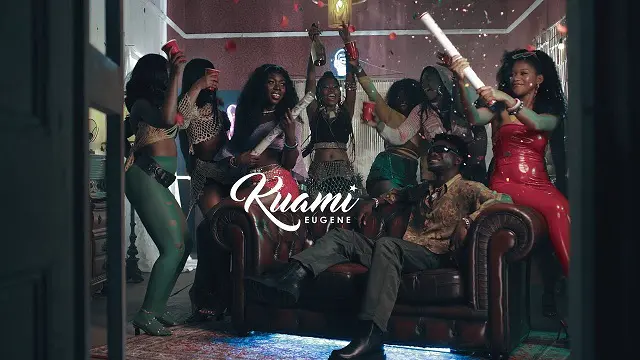 Kuami Eugene, a well-known pop singer, has released the official music video for his most recent studio record tagged "Take Away."
The new track "Take Away" is the most recent offering from the successful record label in Ghana.
Again, Kuami Eugene has created a work of art so stunning that will make you forget all your cares and get up and dance.
Kuami Eugene is an exceptional musician, and his prior success has ensured Ghana's continued preeminence on the African music scene. In 2020, he embarked on a fantastic adventure inspired by his studio album "Son Of Africa," which features many collaborations with Nigerian vocalists.
Poppin Beats provided the instrumental for the semi-tempo track, and it sounds like Kuami Eugene will be releasing a string of solid singles over the course of the next few weeks.
Watch and share your thoughts with us below!