MasterBlaq & Blaqnick – Isbuselo ft. Mashudu & Royal Musiq
Isbuselo by MasterBlaq & Blaqnick ft. Mashudu & Royal Musiq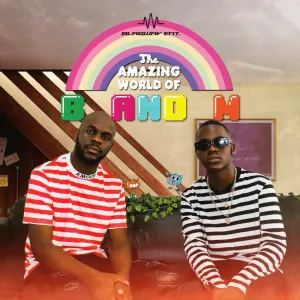 Record producers Blaqnick and MasterBlaq, who have won multiple awards for their work in the SA Amapiano genre, have just released a brand new song titled " Isbuselo."
They utilized the talents of two additional artists by the names of Mashudu and Royal Musiq in their project.
They have at long last made available their upcoming collaborative effort, which is going to be dubbed "The Amazing World of B&M."
Mashudu, TNK MusiQ, and Royal Musiq are among the artists featured on "The Amazing World of B&M EP," which was distributed by Blaqwav Entertainment and contains just six tracks in total.
What do you think of the song that's been provided for you below?