Milly Sushi – Liga Ligali ft Portable
Liga Ligali by Milly Sushi ft Portable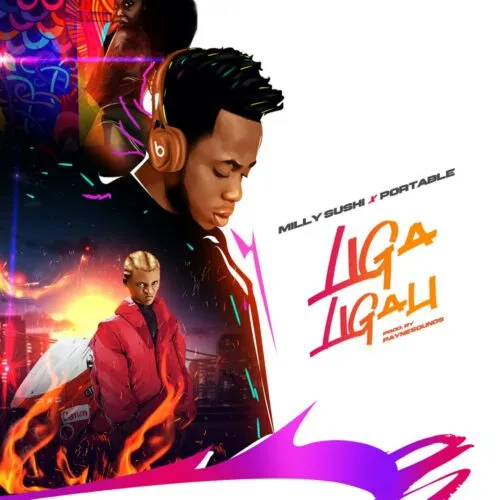 Milly Sushi, a gifted vocalist from Nigeria, has made his debut on the music scene with an astonishing and wonderful hit track titled "Liga Ligali."
Portable, a talented Nigerian singer, Zeh Nation's boss, and Zazoo crooner, contributed his skills to this song, which led to the creation of a hit jam.
The vocalist puts in a lot of creative work in order to deliver something original, and as a direct result of the singer's efforts, the final product is really outstanding.
After you've listened, share your thoughts with us in the comments section below!