Nkosazana Daughter ft Murumba Pitch & Loxion Deep – Wena Dali
Wena Dali by Nkosazana Daughter ft Murumba Pitch & Loxion Deep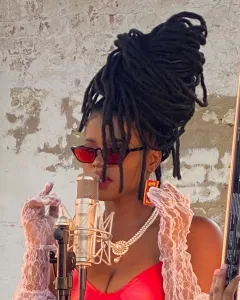 The most ranked South African vocalist, Nkosazana Daughter real name is Nkosazanah Nolwazi Kimberly has introduced a new track named "Wena Dali"
She collaborated with the skills of brilliant musicians Murumba Pitch and Loxion Deep whose verses are fantastic and amazing.
It all from the assortment of African rhythms and percussion to the excellent vocal laying and unique lyrics blended with standard mixing and mastering is here.
Do not forget to share it with your loved ones, so they can also enjoy the musical resonances and enthusiasm.
Please let us know what you think of the music in the space provided below by leaving your thoughts!