Obi Cubana: Biography, net worth, wife, children, companies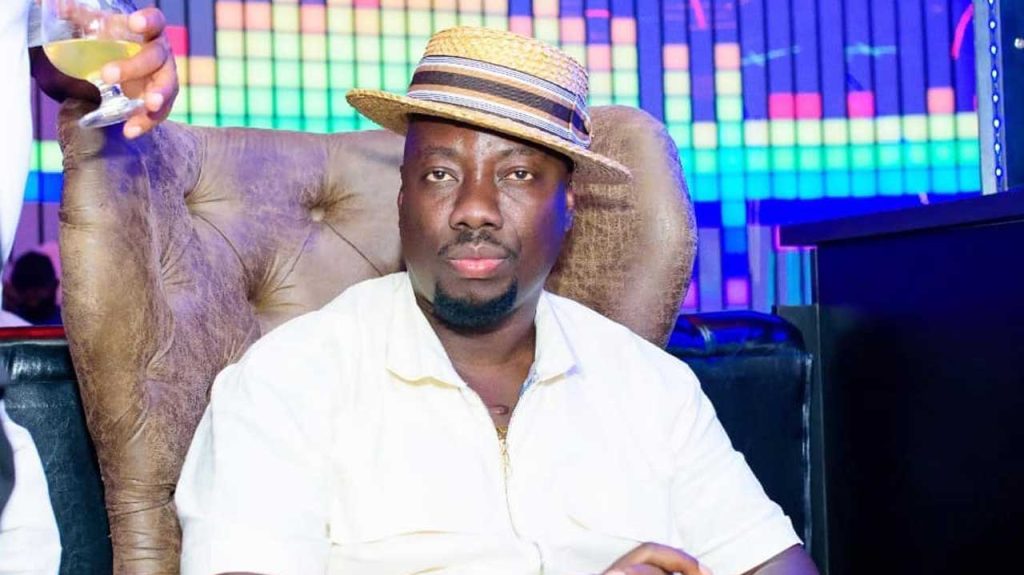 The popular Nigerian businessman and philanthropist, Obinna Iyiegbu, or Obi Cubana as he is popularly called is a man of great wealth. He's accumulated a lot of money since establishing himself as a professional businessman and has leveraged his success to make the world a better place for all.
 As a philanthropist, he's done a lot for his fellow citizens in the country and has done more than his part to create the Nigerian society we have today. The executive chairman of the Cubana Group is a man who is not slow to take action.
 He's walked the talk, in other words, and has put his money where his mouth is. He doesn't just talk about what he would like to do, but he gets out there and actually does it.
 Obi Cubana is currently the proprietor of Cubana Group of Companies (CGC) which has several business interests. The corporation is composed of 3 subsidiaries: Cubana Hospitality, Cubana Nightlife, and CGC Investments.
Obi Cubana is not only a successful businessman; he's also a philanthropist. He is the founder of a non-governmental organization called the KIEK Foundation, which is dedicated to the development of children's education, health care, and nutrition. The goal of the non-governmental organization is to improve the lives of less fortunate children.
He was born on April 12, 1975, and his state of origin can be traced to the southeastern part of Nigeria from the popular Oba neighborhood in Anambra state. He is married to the lovely Ebele Iyiegbu and has four children. He's a church-going and God-fearing man and believes in sharing his good fortune with those who are less fortunate than him. 
He is a philanthropist and has established several organizations to help the less privileged people of the country. He is also a motivational speaker and has spoken on several platforms over the years.
Obi Cubana Family: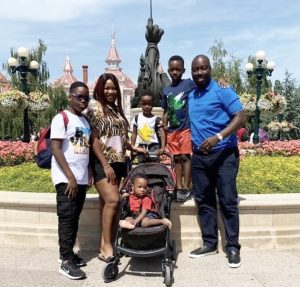 Just like most of his social media followers know, he is married to a beautiful woman named Ebele Iyiegbu, his wife, who is the founder of The Kiek Foundation, a non-governmental organization that aims to improve the lives of children who are less fortunate in our society by educating them and providing them with nutritious food and adequate health care.
Their marriage is blessed with four lovely children, all boys and the mother often refers to herself as the 'boy's mother'. She is very supportive of her husband and works closely with him as she understands how busy he is with his career as an entertainer and businessman.
Ebele Iyiegbu has never kept herself from her fans as she often shares pictures of her family treasures on her social media account and it is also important to note that she is a lawyer by profession. Obi and Ebele met while they were both in university; they currently live in Lagos, Nigeria.
The couple got married in 2008, and since then they have been working together as a team to make their family stronger and more stable.
Obi Cubana Career:
The popular Nigerian socialite started his career in 2006 after establishing the Ibiza Club in Abuja to amuse revelers. After having great success with Ibiza club, he went on to founded Cubana, a social club that was created in 2009 to provide all-around entertainment and fun to people in the entertainment industry and beyond.
Obi developed an interest in diverse business ventures, including real estate, and hospitality. After expanding the Cubana brand to include clubs in Enugu and Lagos, Obi decided to develop real estate properties under the Cubana Real Estate brand to complement the hospitality he had established.
Obi has since expanded his influence to include places like Lagos, Abia, and Enugu to Cubana's existing outlets in Owerri and Abuja. The nightlife and entertainment mogul started a new business venture that is regarded as his most prestigious project to date – Cubana Hotels in Dubai.
Obi has also announced the launch of a new business venture – Cubana Hotels in Dubai. This is an expansion plan of the real estate brand, he is building to complement the hospitality he has established.
Obi has been in the news for the right reasons all through his career and has made it a point to stay relevant to his fans. He is a very hardworking person, and never slacks off on any project. He works tirelessly on his many ventures – real estate, music, and more – making sure that he delivers the best of services to his clients.
Obi Cubana Houses
This popular Nigerian businessman and socialite have an ever-growing list of luxury assets but recently he shared a video of a new house he built for himself. The house has been compared to a palace as it features many luxurious features like a swimming pool, wine cellar, and even a gym and more.
The interior of the new mansion has been likened to a Roman palace and it seems the businessman built it to make him feel like a king that can indulge in anything he wants. He has been able to afford this house as a result of his hardworking nature which has seen him grow from a start-up businessman to an entertainment and hospitality industry tycoon.
Obi Cubana Cars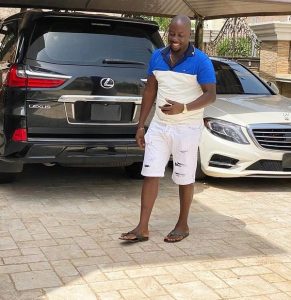 One of the frequently asked questions online is "obi Cubana has how many cars?". People are eager to know the extent of his money. They search for facts about obi Cubana's cars to know his fortune. But the information made public is incomplete and does not reveal the whole truth about him but from what we can gather from the published details, obi Cubana has at least 6 cars.
Obi Cubana Cars Information
Obi Cubana has two Lexus LX from ₦36.6 million Naira that he purchased to use when he travels with his wife and kids.

Obi Cubana has a Mercedes-Benz 4matic S40 for ₦38 million Naira which is his own car and drives frequently to go to work.

he has a Range Rover (From ₦26 million) that he uses when he travels with his wife.

Obi Cubana has a Rolls-Royce Phantom (From ₦176 million) which he sometimes drives with his wife to important events and also visits places.
However, we can't ascertain if these are all the cars obi Cubana has in his possession, but based on the foregoing information, these are some of the most expensive cars he owns and uses to travel to work or with his family.
Obi Cubana Companies
Cubana Hospitality – This is a subsidiary of the Cubana Group and has been in existence since 2010. It is involved in the provision of food, beverages, and accommodation in Nigeria.
Cubana Nightlife – This is also a subsidiary of the Cubana Group. It is involved in organizing and running clubs, bars, and resto-bars in Nigeria.
Cubana Group Investments – This is another subsidiary of the Cubana Group. It is involved in investment banking, property development, and insurance operations in Nigeria.
Other than those mentioned above, the Cubana Group is also planning to diversify to other countries like Dubai to become a global entity. It's a group of companies owned by the chairman and CEO, Obi Cubana.
The main aims of the business conglomerate are to provide good entertainment services to club goers and customers, developers and investors, property owners, as well as hospitality and social club owners.