Oluwabeevee – Away ft. Lyta
Away by Oluwabeevee ft. Lyta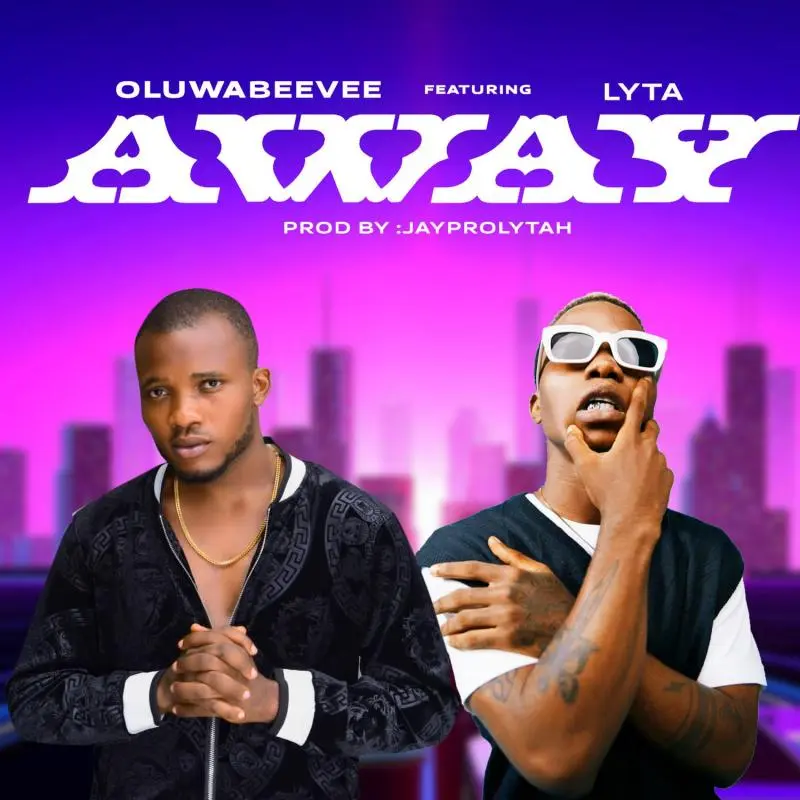 Ayeleso Bamidele. Victor, better known by his stage name Oluwabeevee, is one of Nigeria's hottest new artists, and he's just released a hit track titled "Away."
Lyta, a multi-talented Afrobeat singer, delivered a unique verse in this amazing track.
In no time, you'll be hooked on the smash hit track's captivating storyline.
The bottom line is that if you appreciate good music, this is a must-have track for your library.
Let us know what you think in the comments below!