Omowoli – Tonight ft Barry Jhay
Tonight by Omowoli ft Barry Jhay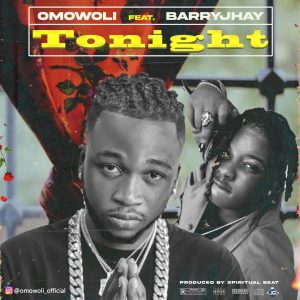 It's a big day for Nigerian music crooner Omowoli. He has a new song called "Tonight" with "Barry Jhay."
On this song, Omowoli and Barry Jhay showed off their skills, which their fans will enjoy.
Adetokunbo Blessing, better known as Omowoli, is a Nigerian singer and songwriter who works hard to make money so he can make more money for his music.
In the song "Tonight," Barry Jhay is featured. It's likely to make his fans and people who listen to the song feel good about it.
Listen and share your thoughts with us in the comment section below!