Portable – Machala (Remix) Ft. Carter Efe
Machala (Remix) by Portable Ft. Carter Efe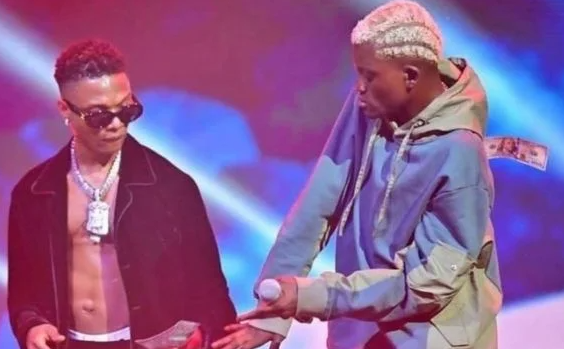 Portable, a Nigerian street performer and Zeh Music boss, has released a remix of "Machala" featuring Carter Efe, a piece of enticing music.
However, the new "Machala Remix" serves as a follow-up to his recently released song, "Mosa Funaiye".
Listeners may now enjoy the fantastic new tune "Machala (Remix)" by both artists, on which they contribute their good energy to create meaningful work.
To ensure that you get the most enjoyment out of this fantastic music, we suggest that you add it to your playlist.
Let your friends know you've been listening to this great music by downloading it below and sharing it with them.
What do you think of the song? Let us know below!