As the Nigerian Youth Grieves continue to get high every day, it keeps getting serious. So far, there have been demonstrations and some people are not pleased with them.
When anonymous thugs target them regularly, there have been problems with the protestors in the middle of the transition. They're against the demonstrators, with a bitter heart.
According to news, yesterday at the front of the CBN, protester's Cars were set ablaze in the midst of thugs assault. Tremendous pain has been recorded.
Protesters considered it to be helpful and closed the highway and called for democracy. It was tragic that they left their vehicles unsafe which thrust thugs to attack.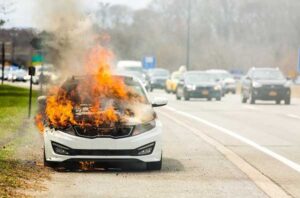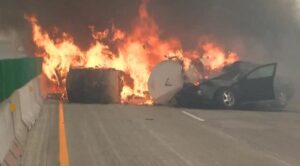 As part of their rage, their vehicles were set ablaze, which left audiences shocked through social media channels.