Qdot – "Gbese"
"Gbese" by Qdot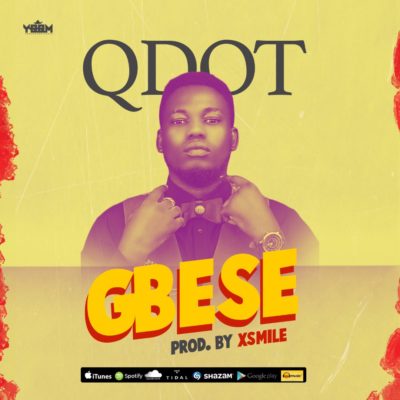 Qdot Alagbe, the Yorubadboi music megastar, is back with another banger, this time named "Gbese." Qdot Alagbe has had a string of successes over the years, and this one is no exception. Gbese (raise up your leg) is a new track by Xsmile, which was released recently.
has once again demonstrated that he is the true monarch of his song, from the rhythm to the words, and it is a great original concept to boot.
The oldest feel of music in Africa, particularly in western Nigeria, was explored and adapted to push his message, but the beat retained a fresh vibe for the new school of thought. Lift your leg and dance to the beat of Qdot's "Gbese."
Listen and share your thoughts with us in the comment section below!