Rich Men's Club: Obi Cubana Socializes with Fellow Business Tycoons; even seen with Burna Boy and Patoranking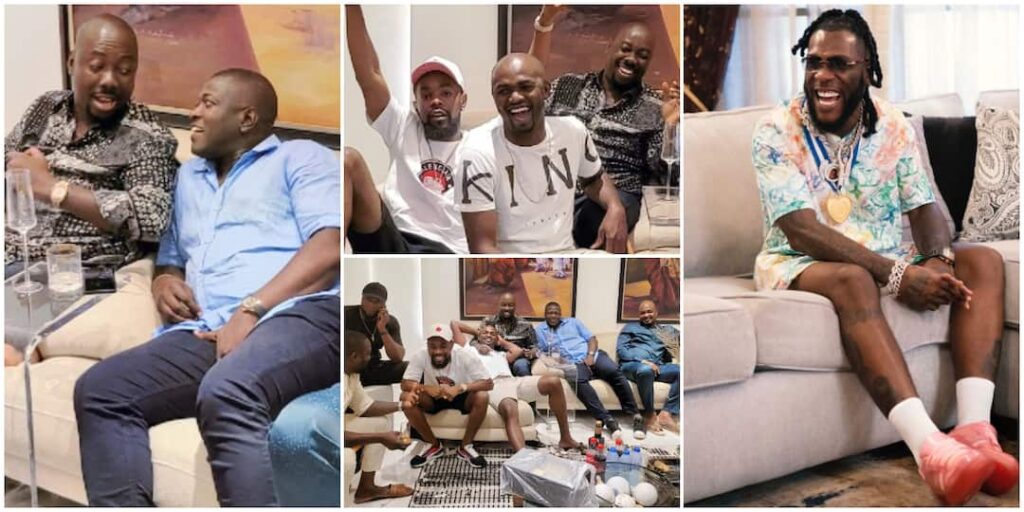 Obi Cubana, a wealthy businessman, recently came to Instagram to share some unusual images with his followers.
Cubana appeared to have spent the night with some superstars from the entertainment sector as well as fellow businessmen.
The billionaire was seen with Grammy-winning performer Burna Boy, as well as Patoranking and others.
Obi Cubana, a popular socialite, and businessman have returned to Nigeria after a brief vacation in the Maldives, and it appears he is back to business as usual.
The socialite, who runs a prominent nightclub in Lagos, was recently spotted with several major personalities in the entertainment sector and fellow businessmen.
Cubana was photographed with music superstar Patoranking in images shared on his official Instagram profile.
Cubana was seen with fellow businesspeople Ned Okonkwo, Jowi Zaza, Ayokunle Akinode, and Uyi Ogbebor in other group photos.
Also Read: Pictorial: On a yacht in the Maldives, Obi Cubana and friends
Take a look at his post below:
Cubana was spotted with Burna Boy. The businessman also made a visit to Grammy-winning musician Burna Boy's Banana Island mansion.
The two were seen conversing in the company of others in a video posted on his page.
Watch the video below: