Many Nigerian peaceful protesters seem to have been aggrieved by the toll gate shooting as they lost control of their indignation.
A few minutes after the Nigerian military and Sanwo Olu said they were not liable for the shooting of the toll gate; some furious Nigerian youths breached the mother's house of the Lagos state governor and swiftly set it ablaze.
Shock emerged when this act was criticized by other nonviolent demonstrators because it might give their opponents more reasons to target them further.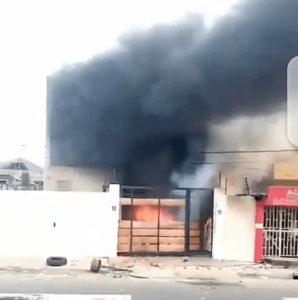 Check out the video below.
The governor, however, has not reacted to this tragic situation yet.