USA Officials have stormed the Republic of Nigeria as they condemn the shooting at unarmed demonstrators and suggest the identities of the victims behind the shooting.
They met with Vice President Osibanjo of Nigeria and had a small meeting with him to insist that the soldiers involved be held, hostage.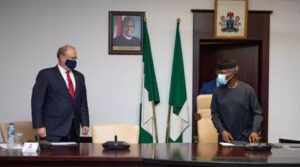 The Vice President of Nigeria, however, never displayed haughty behavior as he was almost modest to his guests.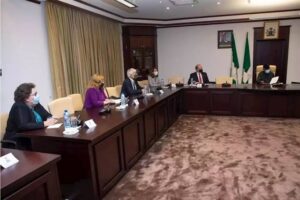 Until now, Nigerian government officials are yet to confirm that Nigerian soldiers were the victims behind the shooting, as they say, that the viral video has been photoshopped.