Tonto Dikeh responds to Prince Kpokpogri, her new lover, being caught cheating on her.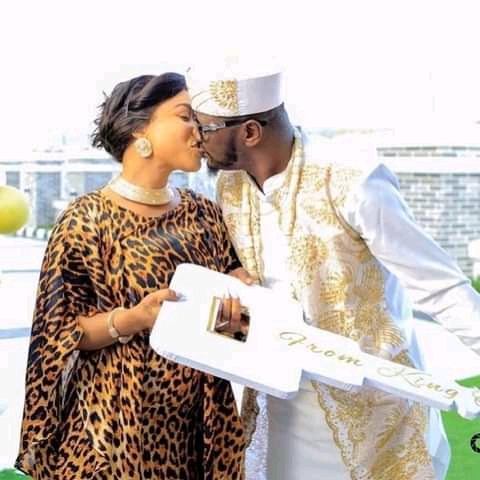 Nigerians are mocking Nollywood actress Tonto Dikeh for her love life, while her husband is embroiled in a bitter family feud with her.
The Nigerian actress's new partner has been discovered cheating on her after her divorce from her recent husband Churchill.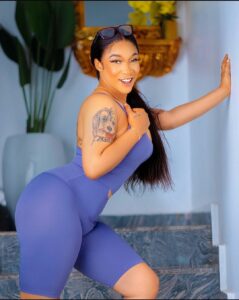 In a released voice note, the young man was caught proudly declaring his hatred for Tonto Dikeh's drinking and smoking habits, as well as claiming that he would cheat on her at any given opportunity.
It was also revealed that the young man, Prince Kpokpogri, was sleeping with another woman in the same house as the Nigerian actress.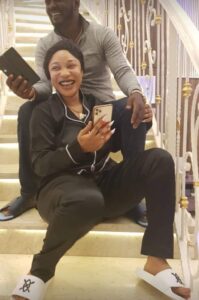 ALSO READ: BBNaija: Niyi, a married man, was caught on camera admiring Beatrice's buttocks
The young man who received a car gift and other expensive accessories from the actress has cheated Tonto Dikeh in order to relieve himself of her smoking habits, according to Gistlover_ A renowned Blogging platform in Nigeria.
In their words, they captioned:
"Hello tueh tueh,all these IG slay Queen,Na olosho all of them be,Alex wey just open shop recently dey do quickie with oga when Tonto Dey house,oga sef him gbola Na giveaway gbola,sharing gbola hia and dia still come dey bad mouth Tonto say she still dey smoke o and she is not ready to quit smoking"
"oga you too talk o,we thought Mama di Papa found love o,we no know say you na for the street,plenty voice notes dey o but I just say make I give GLB Nation this one make them for take am cool body small,list of actress wey Dey collect your gbola with voice note dey o"
"No be so life be o oga I come in peace igi ewedu oni wo pawa o,I wan quickly buy something for Annie street Idibia junction off innocent close,attached is the picture of the fuckee and the fucker(swipe)i Dey come,Ambulance no go jam us run o".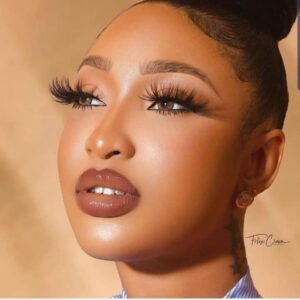 Tonto Dikeh and her new spouse Prince Kpokpogri responded to the claim on their Instagram accounts.
According to the Nigerian actress, she disproved the notion that she doesn't care about other people's thoughts on her life because they don't have an idea about their own.
She expressed her thoughts in an Instagram post, writing:
"Caring too much about what people think of you is useless. Most people do not even know what they think of themselves"
ALSO READ: Ada Jesus, a Nigerian comedian, has purchased a Honda tour SUV costing $28.5 thousand.
Her husband also debunked the allegations on his Instagram account, tagging them as false, and announced that he would go live on his Instagram account on Sunday to quell people's curiosity.
In his words, he said:
"Fake news, fake clone voice recording. Kindly disregard it."
"I will be on Instagram live on Sunday clarity sake, distinguishing the fake voices from the real voices if need be"
Nigerians, on the other hand, are still dragging Tonto Dikeh for revealing her love life on social media.