Nigerian music
has dominated African airwaves and as we progress in the new year, we believe each new year comes new opportunities, challenges, and names to watch out for in the world of art. These Nigerian music artists are set to make a big impact.
Most of them have numerous hits from previous years keeping listeners entertained and engaged.
Here are 5 musicians you should keep an eye on in 2022. From seasoned veterans to exciting up-and-comers, these artists have what it takes to take their careers to the next level. So mark your calendars and get ready for some great music from Nigeria!
Magixx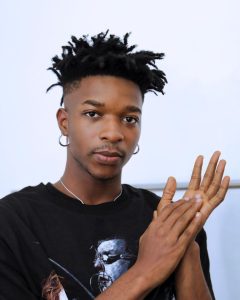 In a surprising move, Nigeria's Mavin records signed Magixx as its latest signee just months after working together. The artist released their first project last year and it has already received favorable reviews from listeners around the world for its mixture of love songs about life's ups and downs (including "Love Don't Cost A Dime").
The singer, Adelabu Alexander embodies the markings of a Gen Z ambassador with his harmonic vocals and endearing sense of style. He wants to make music that speaks for itself as well as one sound that will always remind people about his legacy in this coming generation
He has garnered considerable fame at the university level where he schooled before releasing "Problem" which got attention from relevant stakeholders such as Don Jazzy or Mayorkun etc. Magixx is born on January 15th, 1995 thus making him eligible enough for being labeled among other singers like Wizkid& Salute".
Lojay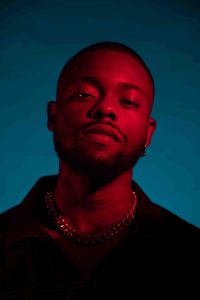 Lojay is one of Nigeria's breakout talents in 2021. He racks up two hits off his collaborative project with Sarz, "Monalisa" has remained unmoved on the charts months after its release while their recent single "Only Fans" features none other than Zlatan himself! You know him for being pleasingly sensual but this time around Lekan Osifeso Jnr takes things into whole new territory by gambling everything just to see if he'll make it big or drop dead within these few short weeks before we find out what happens next – because all signs point towards success as long as you're willing enough (and able)!
Zamorra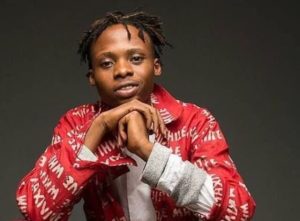 Zamorra's eighth studio album, Storms & Rainbows is a journey through the singer-songwriter's life in Nigeria. Lyrically rich with indigenous inflections and feline agility for words that can jump from pain to triumph without missing a beat, this musical portrait paints an intimate picture as it reflects on everything between love relationships at home or abroad; family ties–both blood relations like siblings reared together under one roof (or not) plus half-sibling combustion fueled by envy over success tale more commonly seen nowadays than ever before.
When Oluwashina Akinwunmi was just a student celebrity at the prestigious Obafemi Awolowo University, he entertained audiences with his tunes. His then-contemporaries included Fireboy and others from Blaqbonez to Cheque – all of whom are now popular musicians in their own right! It's exciting that we'll get another chance this coming December when Zamorra performs during stormy rains alongside songs like Storms & Rainbows which have already made it very easy for him to be recognized across genres without fail or hesitation whatsoever."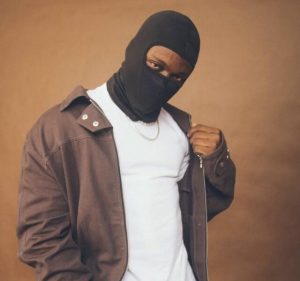 The singer found success in 2020 with a single that came from his broken heart. He released "Cocaine" on TikTok and it quickly went viral, scoring him another hit song called Zugo's Colorado which features production by The Weeknd himself!
The singer thrilled audiences at quite several December shows with his signature ski mask. The 23-year old songwriter is sure to have a good year as he becomes more popular, and now even the big dogs in Empire are interested!
1da Banton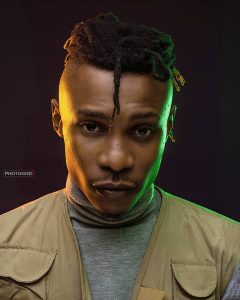 1da Banton is an interesting musical star from Port Harcourt like many other talented artists in the city. His second album, Original Vibe Machine was released this year and features vocals by Seyi Shay along with Zlatan & Duncan Mighty on one track "No Wahala". The song has since gone viral across social media due to its catchy rhythm.
The singer was unaware that her new album had taken off in France until she was mentioned by Anthony Blinken, America's Secretary. The record afterward gained attention in countries like the UK, Belgium, The Netherlands, and Switzerland.
1da Banton is a man who wears his South Southern roots as proud and vibrant an adornment on the outside of him, like "No Wahala" which connotes no stress/problem in Nigerian pidgin English. The success that has come from this song has earned 1daprince considerable recognition with fingers crossed he'll become a household name soon enough through new releases to keep up the momentum!
SGaWD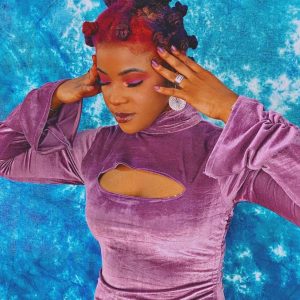 Her music is a mix between rap and singing. She racks up influences from her formative years across Nigeria, Abuja to England where she lived for some time before moving back home to take part in major projects like "Saw Outs." The bold bars come with sultry serenades that will make you want to listen again just because it's so good!
In her words: "The way I talk, my diction in my music, my lyricism is just my experience being in these different places. When I moved to Miami, I learned Spanish, so I drop Spanish in my songs randomly,"
It was an interesting year for the rapper as she continued to stake her claim in hip hop with "Pop Shit" ft. Somadina. Prior, this woman teamed up again by collaborating on three tracks that embody an eclectic mix of Nigerian roots and R& B sensibilities- one being a project from Aux Africa is Cool FM presenter!
The rising star SGawD released her first six-track project, "Savage Bitch Juice" in December. She was later announced as Apple Music's Up Next alongside some big names such as Lauryn Hill and Brandy! This is just another example of how many Nigerian rappers are trying their best to champion this renaissance for rap music coming outta Nigeria- they're all inspired by Nicki Minaj but have unique styles themselves which makes them stand apart from others who listen only so far into the genre before dismissively calling it 'hip hop.'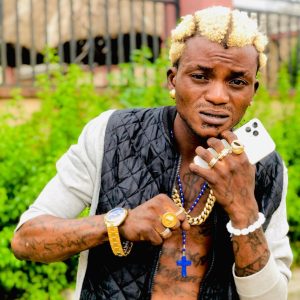 The Zazu Zeh Crooner's catchy melodies and unique voice make him stand out from other artists. His music is perfect for days when you just need some lightheartedness, or if your spirits are low due to life's harder moments.
He's like a street boy hype man and his music has the flow scheme of an artist, but he also knows how to rap well enough for crowds that demand it from their favorite artists on every stage they're performing at today!
Why you're going to love them: His music. He has the flow scheme of a rapper and the bravado of a Trap artist. He says the wildest things in his music and he makes them make sense. He's like a street boy and a hype man sometimes.
His music is the perfect balance of street boy and hype man. From his flow to how he delivers every word, it's clear that this rap artist has been practicing for years – his song Zazu Zeh has been trending since last month and it is now a popular slang. He says the wildest things in his music and he makes them make sense. We expect more from him this new year.