Tripsy, Lady Du, Davido & Nektunez – Freeway (Remix) ft. DJ Pee Raven
Freeway (Remix) by Tripsy, Lady Du, Davido & Nektunez ft. DJ Pee Raven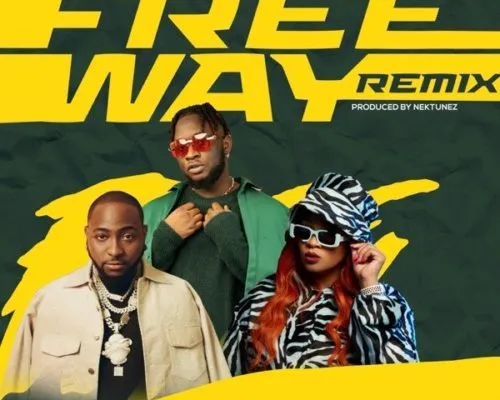 A brand new amazing and unique hit single titled "Freeway (Remix)" has been released by talented South African singers Tripcy and Lady Du in collaboration with Nigerian prominent musician, Davido, as well as Nektunez, a Ghanaian record producer.
Furthermore, they collaborated with a renowned disc jockey from Ghana, DJ Pee Raven, to create a unique and memorable performance.
Because it is a collaboration of numerous African musicians, the tune is jam-packed with incredible lyrical and musical flow.
If you are a fan of Afrobeat music, this track should definitely be added to your music collection.
If you have any thoughts on the song, please let us know below!