Trubadour – Furaha Kubwa ft Joel Lwaga, P Mawenge, Lau & Neema Ntigonza
Furaha Kubwa by Trubadour ft Joel Lwaga, P Mawenge, Lau & Neema Ntigonza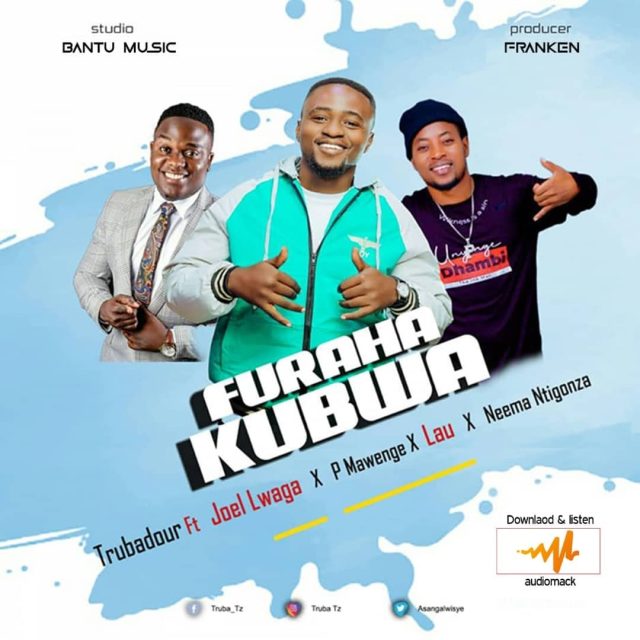 A highly talented artist named Trubadour has unleashed a brand new sharp and crisp hit tune onto the music stage which he named "Furaha Kubwa."
The artist collaborated with skilled musicians like Joel Lwaga, P Mawenge, Lau, and Neema Ntigonza who dropped an astounding verse that is blended with individual uniqueness and styles.
This song "Furaha Kubwa" is not to be missed and deserves a spot in your collection of music.
Download the song from the link below and don't forget to let your friends know what you have been listening to.
Listen and share your thoughts with us below!