Venom NSM Ft. Phenom – Tsunami
Tsunami by Venom NSM Ft. Phenom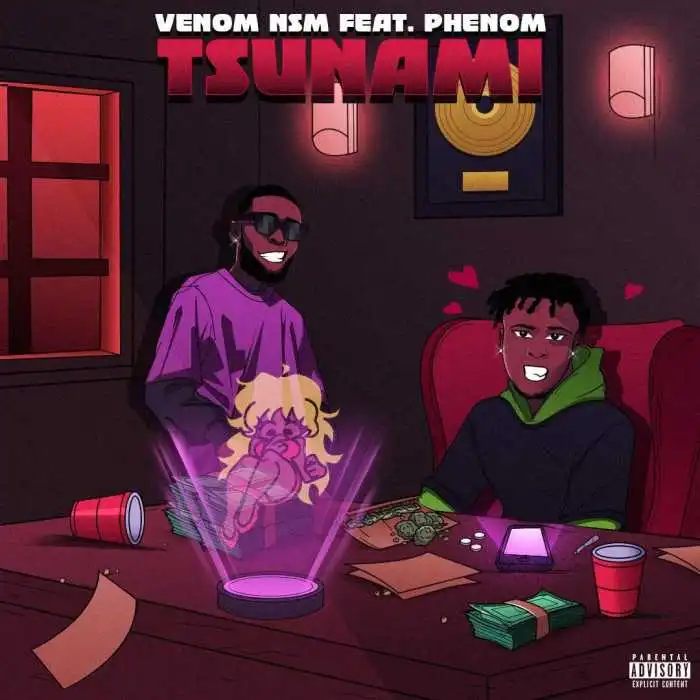 Award-winning multi-talented artist An astonishing and tempting hit song by Venom NSM called "Tsunami" was launched by the Nigerian singer, rapper, and composer.
Phenom, one of Nigeria's biggest talents and a naturally brilliant artist, collaborates with Venom on the new stunning tune "Tsunami".
This is a fantastic song that will have you sucked in within seconds of hearing it.
Finally, if you're a fan of nice and respectable music, you should definitely put this song in your library.
Take a listen and let us know what you think in the comment section below!