Vicky Reign – Ginger Ft Portable & DJ YK
Ginger by Vicky Reign Ft Portable & DJ YK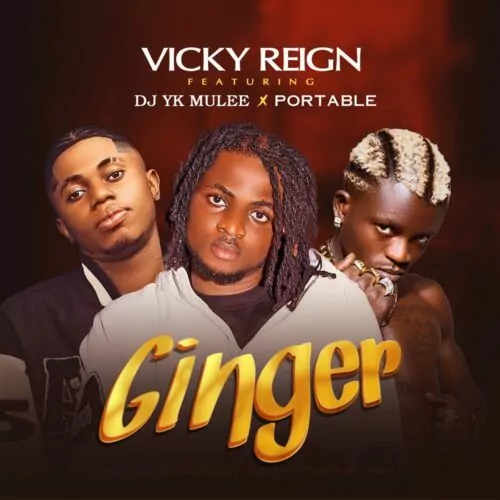 "Ginger" is the name of a brand new and great song released by Nigerian musical artist Vicky Reign, who is quickly ascending the ranks in the music industry.
On this brand-new masterwork, he worked along with the well-known musician Zeh Music Boss Portable and the gifted street disc jockey DJ YK, both of whom contributed great tunes.
In conclusion, the fantastic new melody is an incredible song that will most definitely be interesting to you. Because of this, we strongly recommend that you create room in your collection of music for it.
Listen, and then tell us what you think in the comments below!