Waje – Waje 2.0 EP (Album)
Waje 2.0 EP (Album) by Waje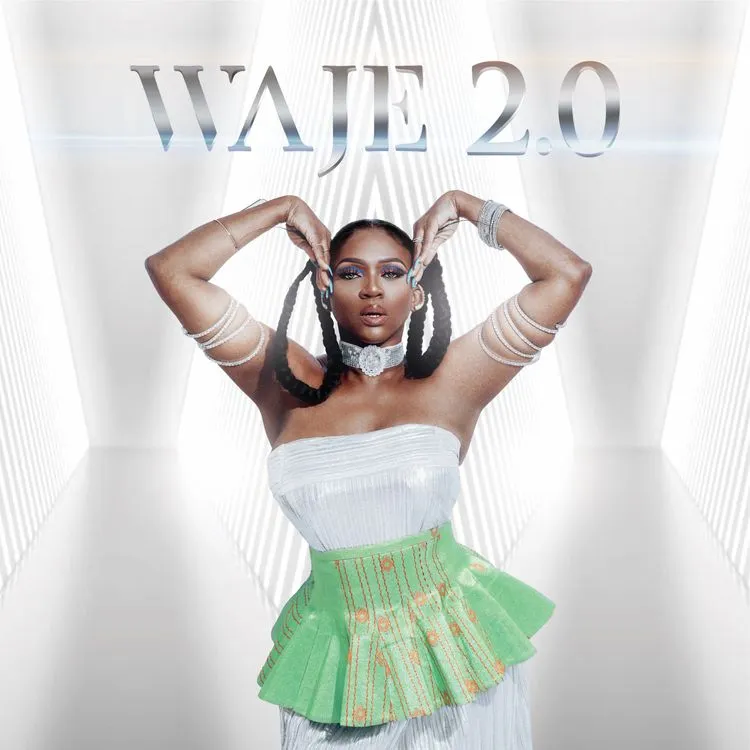 "Waje 2.0," the much-anticipated new album from the Nigerian singer, Waje has finally been released and it's a blast.
One of the most anticipated albums of the year has eleven tracks, and it features musicians such as Falz, Masterkraft, and Tiwa Savage. There is no better time than now to get your hands on Waje's "Waje 2.0" album, which has just been released.
Fans of Afrobeat, Dancehall, reggae, Afropop, and Soul are in for a treat with her upcoming fourth studio album. Waje combines R&B with Afrobeat, Reggae, Highlife, Pop, and Soul with her poetic lyrics that focus on culture, interpersonal connections, romance, companionship, and everyday life.
The "Waje 2.0" album is just the beginning of our journey and there is much more to come, I assure you. WAJE has reawakened, and she has no plans to slow down any time soon.
Waje – Waje 2.0 EP (Album) Tracklist:
     3. Waje – Vibes Ft. Falz DOWNLOAD
     5. Waje – Lover Ft. EmmyBlaq DOWNLOAD
     7. Waje – All Day Ft. Tiwa Savage DOWNLOAD
     8. Waje – Feeling Good Ft. Masterkraft DOWNLOAD
     9. Waje – Solo Ft. Imi Lawz DOWNLOAD
    11. Waje – Bills Bills DOWNLOAD