Wale Turner – All I Please ft Reekado Banks
All I Please by Wale Turner ft Reekado Banks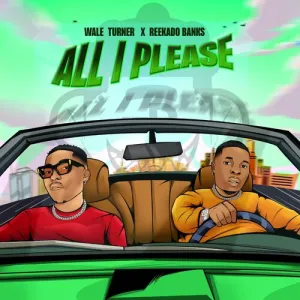 Wale Turner, a musical artist from Nigeria, has recently emerged on the scene with a brand new release.
For the track, "All I Please," he collaborates with Reekado Banks, who dropped an impressive verse.
The song deserves a place in your collection of music not only because it has wonderful sounds and lyrics that will blow your mind but also because it deserves to be there.
Download the song that is available down below without further ado, and don't forget to send it to your friends.
After you've had a chance to listen to the music down below, please share your feedback with us!