Despite the country's economic difficulties, it is remarkable how many more people are becoming owners of private jets. The long queues at the airport, delayed flights, canceled flights, check-in troubles, and other issues have all contributed to the increase in the number of people who choose to buy a private jet.
It begs the question of how much a private plane actually costs. Is it a low-cost or high-cost option? These are the same questions I had when I was doing the research for this piece.
You can find the answers to your questions in this post – How much does it cost to own a private jet in Nigeria? If you are as inquisitive as I am, read on.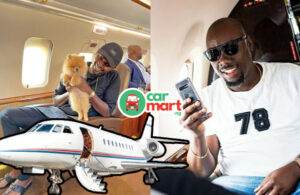 The Cost of Purchasing a Private Jet
When purchasing a private jet, one can choose between purchasing a brand new jet or purchasing a used jet, just as one would when purchasing a car. As was to be expected, brand new private planes are far more expensive than secondhand private jets.
Brand new jets can cost as little as $2 million and as much as $500 million (about 1.14 billion to 2.85 trillion NGN), depending on their specifications. Prices for private jets are influenced by a variety of criteria, including the aircraft's size and manufacturer as well as its range and number of passengers it can accommodate, as well as the features it includes, such as engines and navigation systems. For example, a tiny seven-passenger Cirrus Vision costs approximately $2 million (1.14 billion NGN), whereas a customized Airbus A380 might cost up to $500 million (2.85 trillion NGN) depending on the configuration.
Even while used private planes are less expensive, they are not as inexpensive as you may assume they are. They are still valued in the millions or billions of naira, depending on the level of customization and specifications. For example, according to the Gulfstream website, a pre-owned 2018 Gulfstream G650ER is currently available for purchase for $52.5 million.