Zhips – Many Things Ft. Seyi Vibez
Many Things by Zhips Ft. Seyi Vibez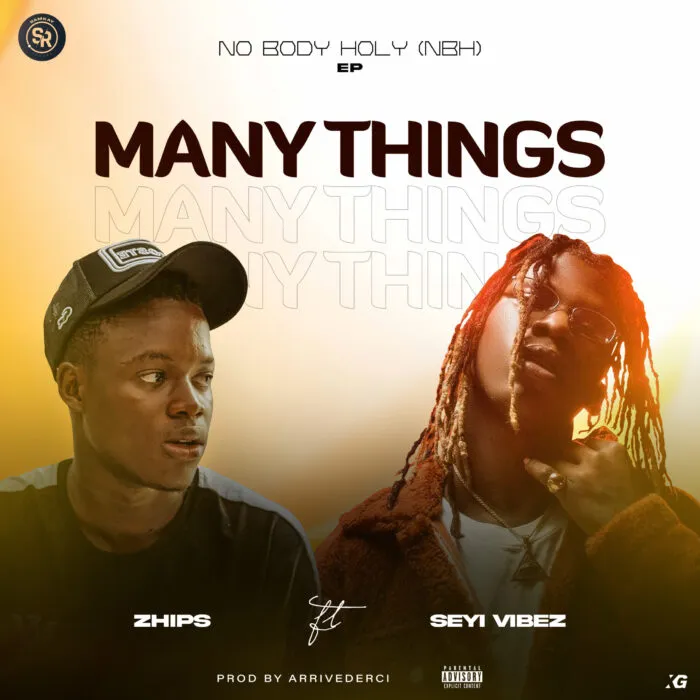 Zhips, a skilled musician who is signed to Samkay Record, drops a new inspiring single titled, "Many Things" and he is building anticipation for the release of his next album, "Nobody Holy," which is scheduled for release later this year.
Additionally, Zhips included the talents of a superb musician in the shape of Seyi Vibez into his new tune, resulting in an entirely new creation.
Arrivederci Beatz was in charge of the production of this new single.
Take a listen and let us know what you think in the comment section below!